Advanced PCB Fabrication
Over the last decade, XPCB Ltd has grown from a green hand to an expert in the EMS industry. The investment put in talent and advanced production equipment go up from million to hundred million to enhance our production capability and efficiency.  The reason we continually upgrade our capability is that we strive to ensure we are as flexible and capable as possible to bring added-value to customers.

Among our capability, the strongest is our ability to handle all kinds of rigid-flex, flex PCBs and HDI PCBs, be it very complex or high layer count. We have a special squad for this kind of job, design file will be carefully reviewed and examined, insightful DFM suggestions will be presented to customers to eliminate the potential problems and cut down cost, whichever industry you come from, our expertise stands strong indiscriminatingly.  
It is always a nerve-wracking job to select a qualified vendor, especially for a complex and hi-tech products like PCB. Besides quality, delivery, and price of these three fundamental factors, production capability also needs to be taken in as a crucial indicator of a fair supplier or a great one. Fair to say, our capability outperforms most of tier-2 PCB suppliers, below are details about our capability, let's dive into it and find out the exact skillset you need to accomplish your project.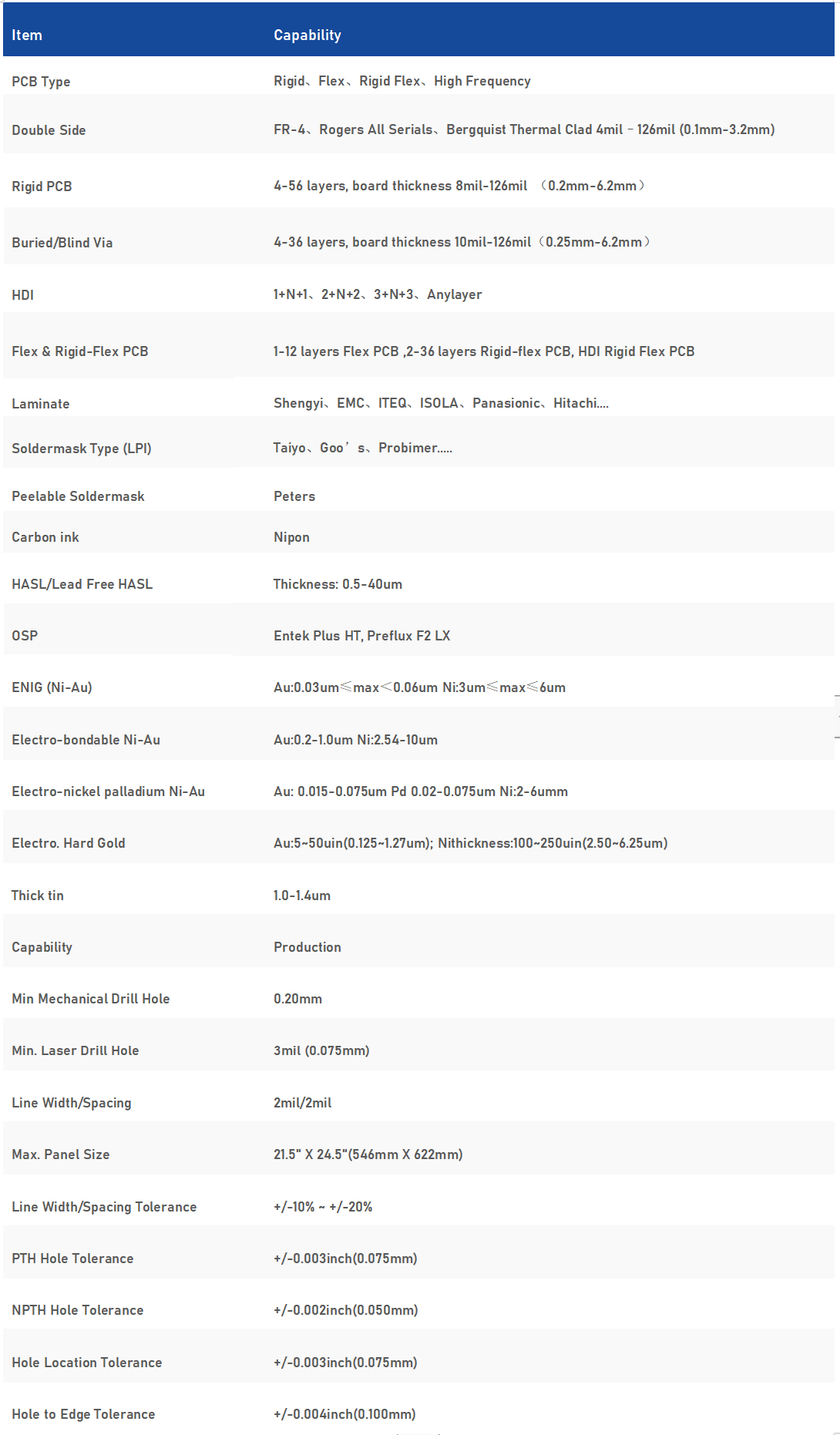 You may also have interest in:
10 layers Rigid flex PCB For Medical Industry
26 layer Rigid PCB for IC testing instrument