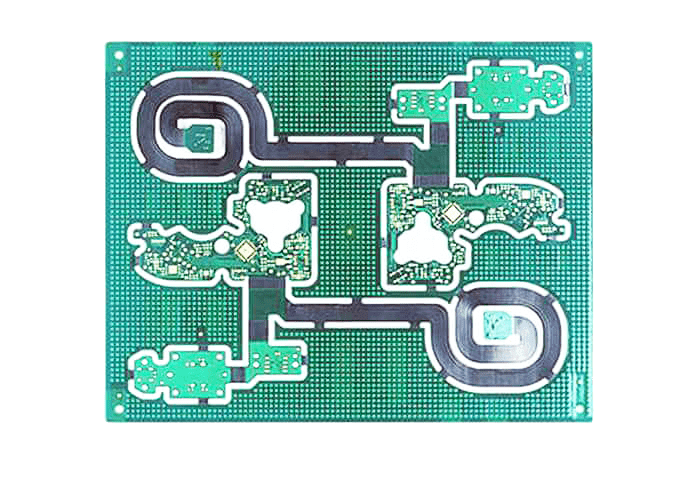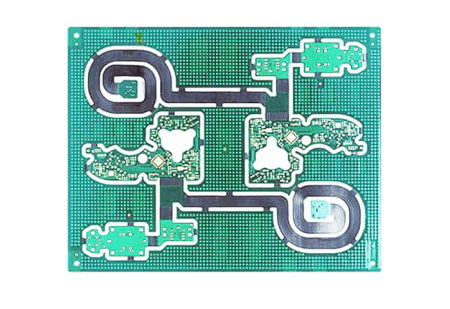 ---
Product Description
---
This is a 12 layer HDI  Rigid Flex PCB built for High-end Digital Camera.  Featuring 3R+6F+3R, stack up, this flex-rigid PCB uses ENIG finish treatment, and Min. trace/ space is 0.0.75/0.075mm.
It is a 2 tier HDI PCB. We use solder mask and coverlay to produce it as some distance is too small to use coverlay, but solder mask. Its Flame Retardant Properties is V0.
This HDI board contains blind and buried via holes, and is drilled by CO2.
---
Specification Chart
---
| | |
| --- | --- |
| Layer | 12L |
| Structure | 3R+6F+3R |
| Thickness | 1.6mm |
| Min Line Width/Space is | 0.0.75/0.075mm |
| Finish | ENIG |
| Application | Industrial Camera |
| Feature | 2 tier HDI |
---
Our Rigid-Flex PCB Service
---
XPCB is a leading Rigid-flex PCB manufacturer based in Shenzhen, China. With up-to-date FPC manufacturing technology, we offer a single layer, 2 layers rigid flex PCB, multilayer flex circuit prototyping, and turnkey assembly service.
●Max board size: 500 x 1000 mm
●1-26 layer doable
●PI (PoIyimide), FR4
●Final Thickness: 0.2mm-7mm
---
FAQ
---
● Q: What is your certificate?
A: ISO9001: 2015, ISO14001: 2015, UL, SGS, RoHS.
● Q: Do you provide component mounting service?
A: Yes, We provide both PCB production, PCB assembly (consigned or turnkey) service. You can send BOM & Gerber file to [email protected]
● Q: Do you make QTA prototype?
A: Yes, absolutely. We are especially good at QTA for rigid-flex PCB &flex PCB. Welcome to try out our amazing speedy service.