XPCB Ltd is one of the leading manufacturers of rigid-flex PCBs. Over the years, we have helped clients fabricate 1-26 layer rigid-flex PCBs successfully which enable customers a smooth start for their project. If you now have rigid flex PCB build ready, click below to contact us for quote.

5 and 6 layers rigid flex PCBs are very common in rigid flex PCB design, especially at consumer electronics sector.  Below two PCBs are perfect illustration.
The left 5 layer board for satellite camera is with 1R+3F+1R stackup, 1.6mm finish thickness, ENIG surface treatment. The min hole and min space are both 0.25mm while trace width is 0.15mm.  
The board on right is a  6 layer HDI rigid flex pcb. Its overall board thickness is 0.6mm. The finished copper thickness is 2 OZ. Green solde mask is in the rigid area and amber cover film is in flex area.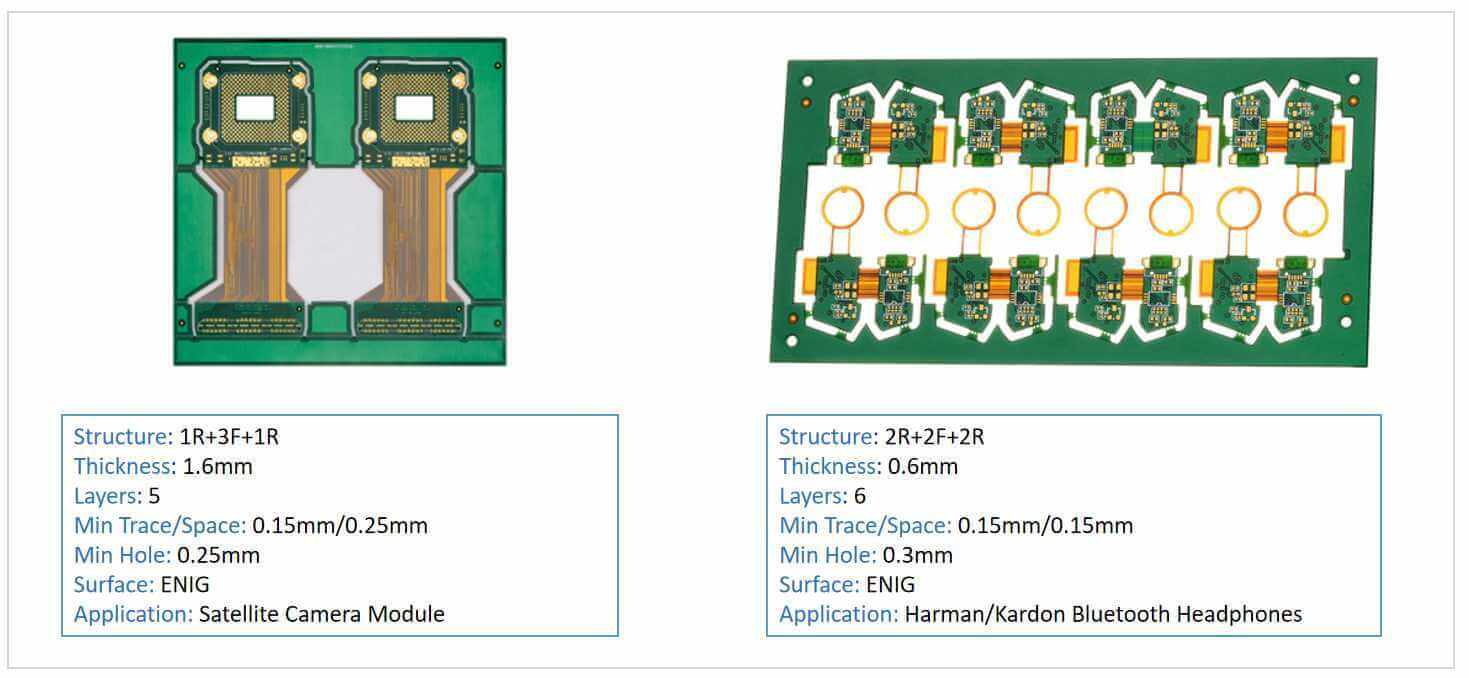 stack-up of 6-layer Rigid Flex PCB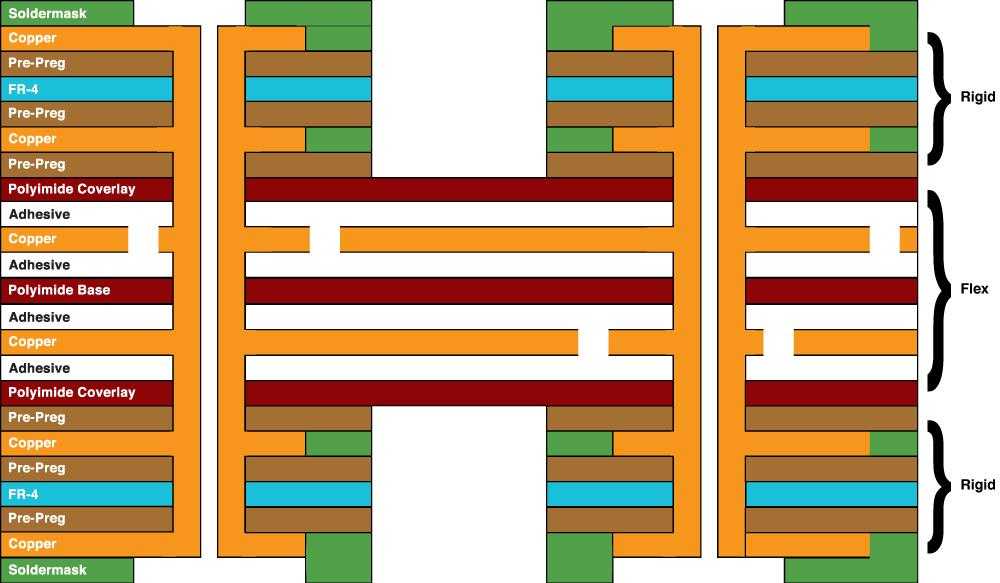 Medical industry used a lot rigid flex PCB due to its demand for higher connection reliability and smaller size.  The 10 layers board at the right is just a great example.
It is with 2R+2F+2F+2F+2R stackup, 2.0mm final thickness. The Min trace width and space are the same-0.075mm,  Min hole dimension is 0.2mm.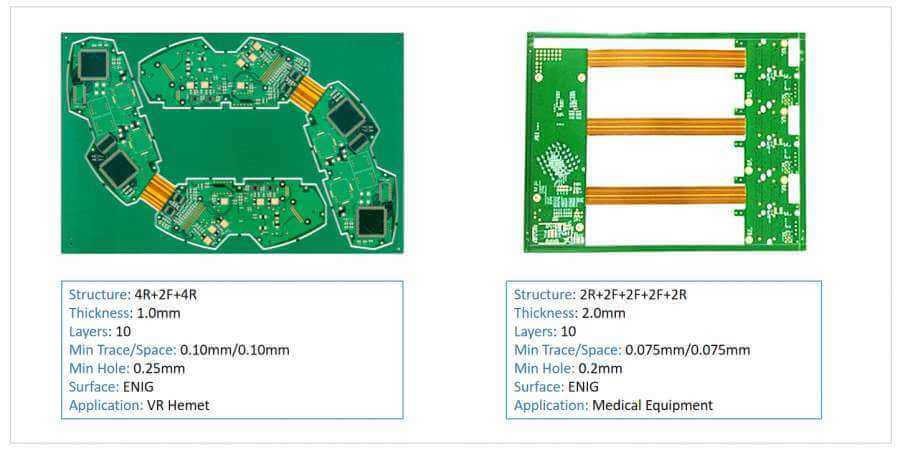 Got Rigid flex PCB Ready for Fabrication, Talk to Us Now
We are ready to provide rigid flex PCB fabrication or assembly service for you right now. Capability up to 26 layer,  Capable of below techniques: Gold fingers, Imm Tin, Imm Ag, Stiffener (PI / FR-4 / SUS material) , ENIG – RoHS, ENEPIG (Electroless Nickel Electroless , Palladium Immersion Gold, Soft bonding), OSP – RoHS. Fill out below inquiry form to have your project specialist:
Specifications
Capability
Layer
1-26
Max board size
2- 7 Layers: 500 x 1000 mm
>=8 Layers: 500 x 800 mm
Final thickness
0.2 mm-7 mm
Min Finish Hole

6 mil
Copper Thickness
1/3 oz-6 oz
Minimum Trace/Space
Inner Layers: 3/3 mil
Outer Layers: 4/4 mil